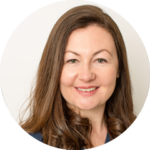 I'm a traditional Acupuncturist, based in Surrey
HELLO, I'M MELISSA
BSc (hons), Lic Ac, Dip Paed Ac, MBAcC
Get in touch
About me
My first experience of acupuncture was attending an appointment with my dear Dad. The clinic was so beautiful, tucked away in the Cotswold countryside and surrounded by wildflowers. The smell of herbs and the hustle and bustle around the business of healing was captivating, and as a child, it was clear to me that there was something special and important happening here.
Fast forward some 30 years and I've opened the doors to my very own beautiful acupuncture clinic.
Training
I graduated with a first-class degree, having studied at the College of Integrated Chinese Medicine, under the guidance of some of the most experienced teachers and practitioners in the country. I am currently undertaking a further year's training for a post-graduate specialist diploma in paediatric acupuncture.
Professional
I am a fully insured member of the British Acupuncture Council, (BAcC) the UK's largest professional and self-regulatory body for the practice of traditional acupuncture. As such, I am bound by their strict Codes of Conduct and Safe Practice and committed to continuing professional development, and my practice is registered with the local authorities.